CONVIVIALITIES WITH AN IRISH LORD & LADY
AN IRRESISTIBLE IRISH CASTLE STEEPED IN HISTORY 
Approx – 4 hours 
Leaving Dublin, you wil be transported back in time to visit this imposing Irish castle. This arisocratic  family have lived in this ares since the 12th century and their imprint lies on the local area. You are welcomed inside by the current Lord & Lady whose passion for their castle home and gardens is evident everywhere. 
HIGHLIGHTS
A personal welcome from by the Lord and Lady who guide you around their glorious gardens and inside their unique castle home.

Exploring the many hidden paths around the garden, cast your eyes on the ornamental lake, saunter around the walled gardens and see the evocative pets' cemetery.

Venture inside the castle and feel the history, see the elegant interiors where family portraits have hung for generations.

Entering the family private library, you are spellbound by the shelves of aged leather tomes and books from past centuries.

Enjoying hospitality in the Georgian-style family dining room with so many more stories to hear and cherish directly from the family
This venue is located within an hour's drive from Dublin. Please talk to us if you would like to discuss how to best integrate into to your travel plans.
Please Note:
The availability and exact locations of our venues are discussed when you make an enquiry. As this is a private castle, exact locations are not disclosed to respect the privacy of the family. 
APPROX TRAVEL TIMES
1 hr from Dublin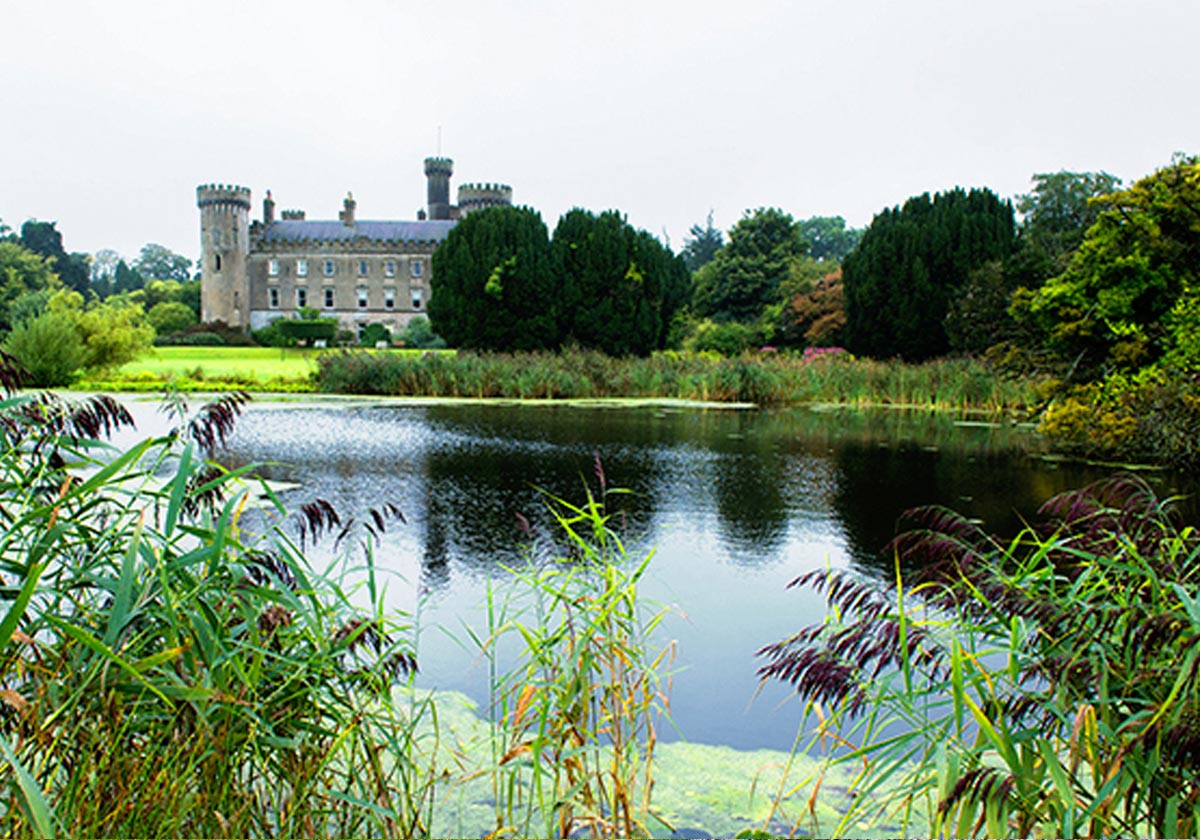 Photography by Stephanie Joy
While visits by individuals and couples are possible, ideally, our hosts prefer groups with a minimum of 6 and maximum of 18 guests to preserve the intimacy of the visit.
MOBILITY & VENUE CONSIDERATIONS
Reasonable mobility is necessary for the garden walks. There is just one internal staircase.

Internal photography at the castle is not permitted for insurance and security reasons.
INCLUSIONS 
Hennessy & Furlong host

Pre-visit briefing at agreed meeting point in Dublin or elsewhere

Personal welcome from the Lord & Lady

Private visit to the gardens and main reception rooms in the castle.

Welcome drinks and afternoon tea in the Georgian dining room.
PRICING
Pricing tailored according to group size and hospitality
In this area, there are a number of other local experiences which can be included to make a memorable full day for you.

CALL US TODAY
Phone +353-62-76978
SAMPLE HALF-DAY ITINERARY
Time – Approx 4 hrs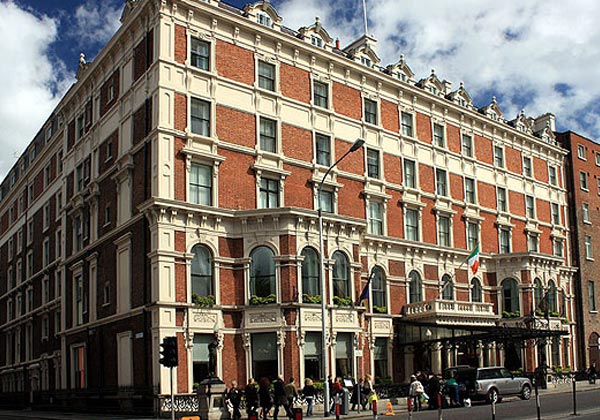 1. WELCOME & BRIEFING
We meet in the lounge of The Shelbourne Hotel, or elsewhere by arrangement, where you will be introduced to your fellow guests. Over coffee, we introduce you to your day ahead to experience Ireland's Ancient East and this very special family castle. 
2. INVITED INSIDE
You are personally welcomed by the Lord and Lady. They begin by sharing a little of their history over many generations living on the estate. Then, you are brought around outside to experience their glorious gardens and the ongoing planting programme. 
3. THE WALLED GARDENS
As you are escorted through the narrow gate into the walled garden, you experience a sensory avalanche seeing an amazing array of roses, fruit trees, herbaceous borders and a quirky little summerhouse.
4. MAGICAL MEMORIES
As guests are guided around the estate, it is a visually stunning experience. Photography is encouraged to capture the castle's crenellations  and turrets.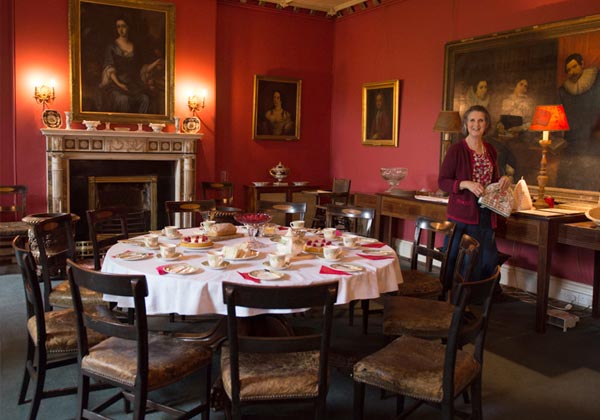 5. GEORGIAN GLORY
Venturing inside, guests are shown the ornate Georgian interiors which originate from the 17th century when the castle was remodelled. Family portraits abound and each portrait tells a story of the family's rich and fascinating history.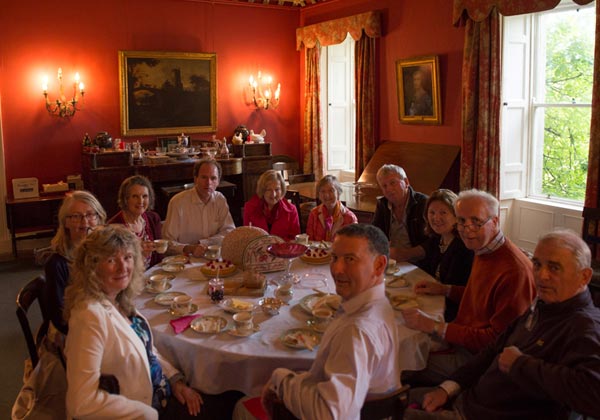 6. TIME FOR TEA
After the saunter around the gardens and viewing the elegant interiors, it's time for afternoon tea with the Lord and Lady. Who knows what stories may unfold; common interests are shared and lasting memories are made.
" The custodian gave our small party a leisurely tour of the grander rooms of the house – the library being a highlight. Almost everything could be inspected close-up and the freedom to touch museum-quality exhibits was like a stolen and naughty pleasure. "
M Dillon, Dublin