PROBABLY IRELAND'S OLDEST PRIVATE CASTLE 
EXPERIENCE A WELCOME INSIDE A MYSTICAL MEDIEVAL CASTLE 
Approx – 4 hrs
Set in the lush green landscapes of Ireland's fertile farmlands, lies this mystical medieval castle. Originally, it was built close to the ancient road that went from the Viking city of Limerick to Cashel, seat of the Kings of Munster. 
HIGHLIGHTS
An invitation inside one of Ireland's oldest continually inhabited castles deep in Ireland's Ancient East. It's so private; there are no listings or reviews on Fodors, Lonely Planet or any other guide.

A relaxed afternoon tea hosted by the lady of the castle where your hosts will share their stories of maintaining and living in this awesome castle.
This medieval castle is located close to Limerick City.  Please talk to us if you would like to discuss how to best integrate into to your travel plans.
Please Note:
The availability and exact locations of our venues are discussed when you make an enquiry. As this is a private castle, the exact location is not disclosed to respect the privacy of our hosts.
APPROX TRAVEL TIMES
30 mins from Limerick
1 hr from Shannon
Photography by Kees Van Seventer
We recommend groups with a minimum of 6 and maximum of 10 guests to preserve the intimacy and dynamic of every experience.
MOBILITY & VENUE CONSIDERATIONS
Good mobility is essential as this castle features a steep spiral staircase.

Guests need to be mindful that there may be restoration work in progress in certain areas

Internal photography at this castle is only allowed in certain areas for reasons of privacy and insurance.
INCLUSIONS
Hennessy & Furlong director

Personal welcome by the family

Access to most rooms in the castle

Viewing from atop the castle's turret

Afternoon tea in the dining room
PRICING
Pricing tailored according to group size and hospitality
In this region, there are a number of other local experiences which can be included to make a memorable full day for you.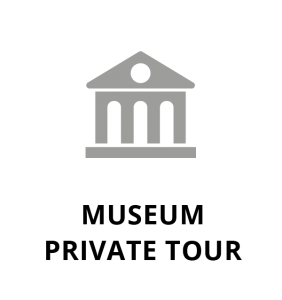 1. WELCOME & BRIEFING
We meet in the lounge of The Castletroy Park Hotel Limerick, or elsewhere by arrangement, where you will be introduced to your fellow guests. Over coffee, we introduce you to your afternoon experience in Ireland's Ancient East. After coffee, we depart in convoy for the short drive to the medieval castle.
2.WELCOME TO MY CASTLE! 
On arrival, you will be greeted by the family who are your hosts for the afternoon. Be enthralled by the outside of this magnificent medieval fortress castle and hear about its intriguing history. 
3. JUST LOOK UP!
The whole story of this place is brought to life by your host. Who built this impressive fortification? Why? Just imagine the questions you going to ask.
4. DISCOVER MEDIEVAL REALITIES
Experience the ongoing restoration work. Hear the struggles of living in a real castle. Be amazed at the stories of preserving Ireland's hidden heritage.
5 SHARED CONVERSATIONS
It's all about the welcome, the conversation, exploring common experiences, making connections; who knows where it will lead?
6. THE AFTERNOON TEA
Savour home baking like never before. Hear the family stories from your hosts; who knows where the conversation might lead? It's always different, always personal, always special leaving you with so many magical moments.
"A most exclusive way to experience Ireland – its people, places and cultural heritage. This castle came alive as our host regaled us with stories connecting the past and present through a host of colourful characters. Undoubtedly, a most memorable and unique way of experiencing Ireland's people and history."
Mark & Paulette Fontaine-Westhart, Boston