AN IMPOSING IRISH MANOR HOME
A SENSITIVELY RESTORED GEORGIAN MANOR HOME WITH AN IMPRESSIVE COURTYARD THAT HARKS BACK TO A BYGONE ERA 
Approx – 4 hrs
Built in the early16th century with later additions and more recent restoration, this historic home is brought to life by the owners who share a passion for their legacy of past generations. Arriving into an impressive courtyard, you are invited inside to see the many rooms with wide-ranging styles from Georgian to Gothic Revival.
HIGHLIGHTS
An invitation inside one of Ireland's signature estate houses with echoes of Downton Abbey.

A relaxed afternoon tea where your hosts will share their stories of maintaining and living in this awesome manor house.

 
This venue is located in Ireland's Mid West, reasonably close to Limerick City. Please talk to us if you would like to discuss how to best integrate into to your travel plans.
Please Note:
The exact locations of our venues are not disclosed to preserve the privacy of our hosts' homes.
APPROX TRAVEL TIMES
30 mins from Adare
45 mins from Limerick
1 hour+ from Cork
1 hour+ from Killarney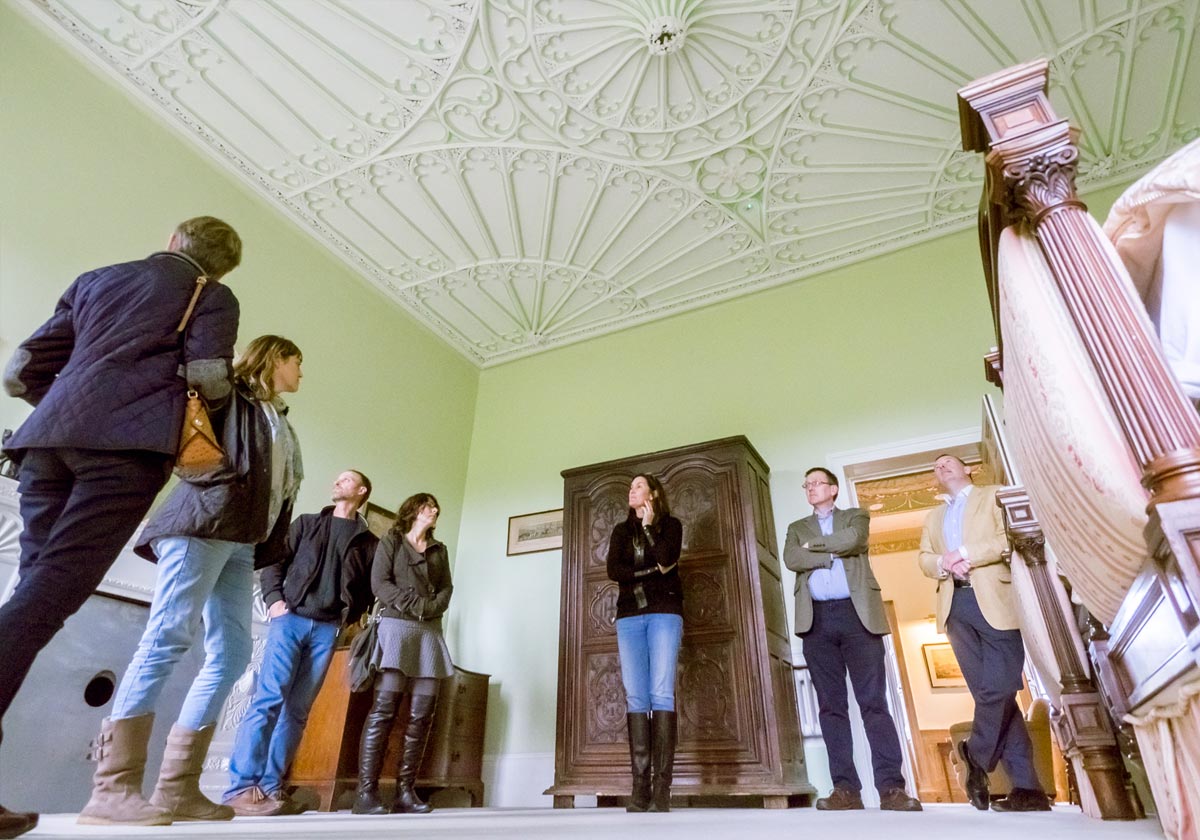 Photography by Kees Van Seventer
While visits by individuals and couples are possible, ideally, our hosts prefer groups with a minimum of 6 and maximum of 10 guests to preserve the intimacy of the visit. 
MOBILITY & VENUE CONSIDERATIONS
A reasonable level of mobility is required to enjoy the walks around the courtyard and gardens. 

Photography at this host's home is welcome in most rooms. Please ask in advance as a courtesy to our host. 
INCLUSIONS
Hennessy & Furlong host

Walks around the estate and gardens

Access to most rooms and bedrooms

Relaxed afternoon tea
PRICING

Pricing tailored according to group size and hospitality
In this area of Mid West Ireland, there are a number of other local experiences which can be included to make a memorable full day for you. 

CALL US TODAY
Phone +353-62-76978
SAMPLE HALF-DAY ITINERARY
Time – Approx 4 hrs
1. WELCOME & BRIEFING
We meet in the lounge of The Castletroy Park Hotel Limerick where you will be introduced to your fellow guests. Over coffee, we introduce you to your afternoon experience in Ireland's Ancient East. After coffee, we depart in convoy for the short drive to the manor house.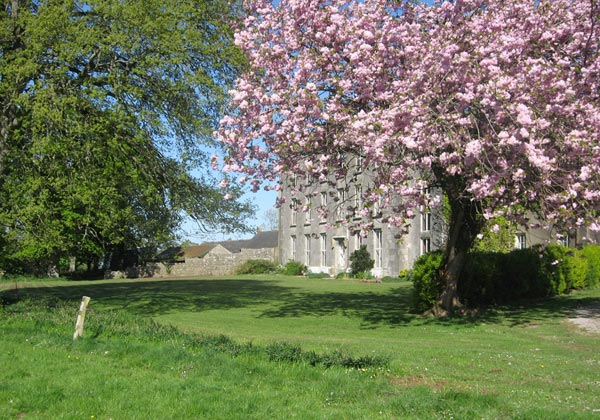 2. ARRIVAL AT THE ESTATE
As you proceed up the driveway where horse-drawn carriages once tread, who knows what will unfold.
3. COUNTRY PURSUITS
These country estates resonate with Ireland's renowned equestrian heritage. Imagine the stories that might just be about to come to life.
4. INVITED INSIDE 
Be welcomed inside, be put at ease, be excited, be intrigued, be curious.
5. MORE REVEALING STORIES…
Moving at a relaxed pace, there is so much you're going to see and hear.
6. NEW FOUND FRIEND 
After a relaxing exploration, it's time for conversations and sharing connections. Who knows where the conversation may lead? It's always unique.
"Being shown around by the owner made it feel as if I was visiting a friend for tea and was being shown the new curtains….only in this case it was a 200 year old renovated staircase and a one of a kind carved ceiling, as well as fascinating anecdotes about living there.  I finished the tour feeling like I'd been allowed a peek behind the scenes as opposed to being shown a presentation. Highly recommended."
Tom Goss, Canada