WHERE OUR PASSIONATE WRITERS REVEAL IRELAND'S HIDDEN GEMS OF CULTURE & TRAVEL
Your vacation is important to you. It's a time to relax and seek out meaningful, memorable travel experiences. You value the experience of working with people who appreciate your interests, make recommendations, open doors and set-up introductions with experts. At Hennessy & Furlong, we are just like you. We take time to listen, to understand your passions and design experiences personally for you. 
DISCOVER A HIDDEN IRELAND
Our Journal Writers are passionate about discovering and sharing the special people, unique homes, histories and cultures around Ireand. Join our community to receive the latest email updates by fellow travellers and heritage enthusiasts writing their stories of discovery around Ireland.
A VERY UNIQUE IRISH
OPERA COMPANY 
24th October 2018 

Martin Mansergh, a noted Irish historian and parliamentarian, writes about his relative, Charles Mansergh and why he had to change his name in forming his famous opera company, the Moody Manners Opera Company.
DUBLIN TO THE CLIFFS OF MOHER IN LUXURY
21st June 2018
For any first time visitor to Ireland, a visit to the Cliffs of Moher is highly recommended. Even for the returning visitor, it is a great experience. Starting out from Dublin, many visitors drive or are driven through the Irish heartlands without much time for…
THE ROCK OF CASHEL – HOME OF THE CELTIC KINGS
1st June 2018
For so many visitors, The Rock of Cashel is perceived as superlative ruins overlooking the Golden Vale, a fertile rich area of farmland. Deeper consideration reveals that it was, of course, a home, a fortified magnificent home to the Kings of Munster who ruled over…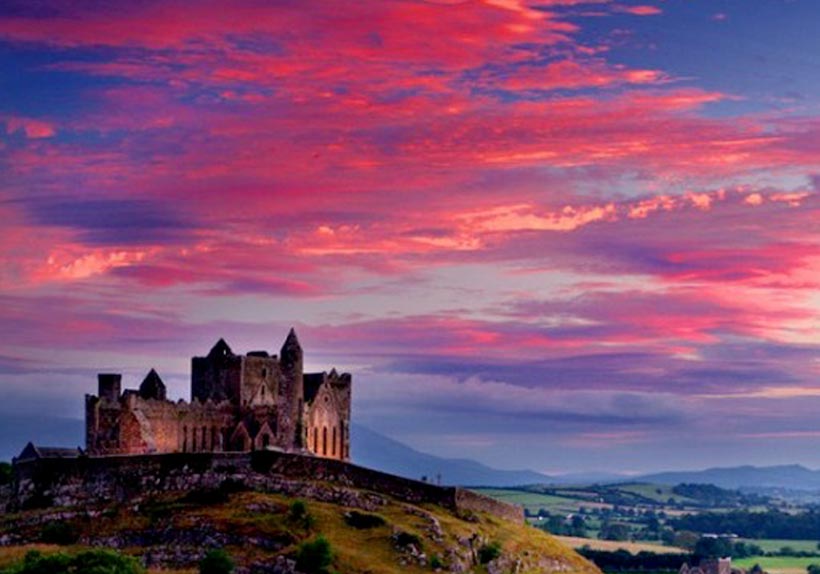 24th May 2018
For so many visitors to Ireland, imbibing a pint of 'the back stuff' is a quintessential part of their vacation. It therefore comes as no surprise that the Guinness Storehouse is the most popular 'paying visitor attraction' annually. But who were the Guinnesses and what…

IRELAND'S ANCIENT EAST – MOUNT FUJI
18th April 2018
Could Galteemore be Ireland's Mount Fuji? From the Glen of Aherlow, deep in Ireland's Ancient East, Galteemore rises majestically to dominate the landscape in Ireland's Golden Vale, one of the most fertile areas of the country.   In wintertime, when you view Galteemore with occasional…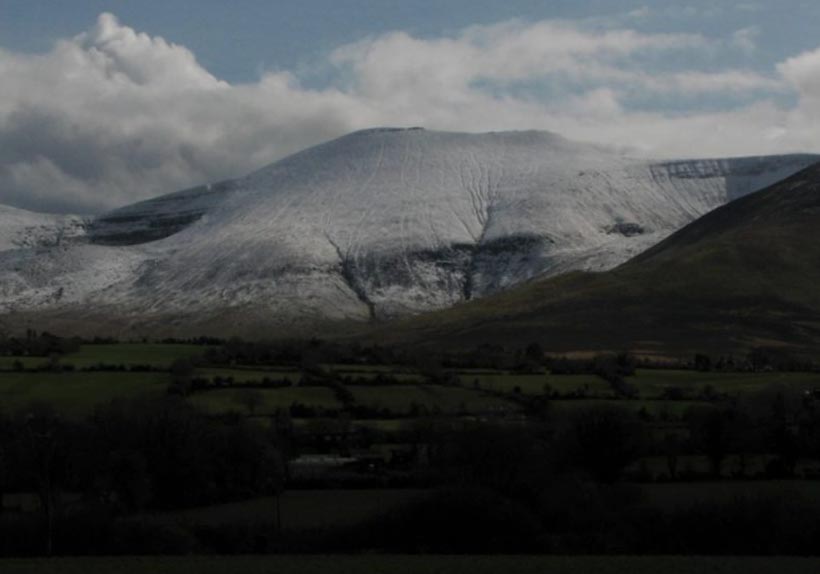 THE OTHER QUEEN ELIZABETH
21st March 2018
After our first visit to Elizabeth's castle, one of our guests was dumbfounded. "It was just a fantastic experience", he said. But how would you describe it, he pondered. It's not just an experience, it's more a whole series of experiences compressed into one afternoon…

SIGN UP FOR OUR JOURNAL
Receive inspiring Irish travel ideas, cultural insights and offers
Hennessy & Furlong Ltd. Company No 578355 Registered Office: Cappawhite, Co. Tipperary, Ireland. E34 TK71